As a member of the pubulicity department of the Student Union in Shanghai Ocean University, I need to prepare posters for contests, activities, lectures and seminars held on campus.
These posters are designed soley with Chinese characters and the theme of campus events is expressed by different typography arrangements and transformations.
Debate: Does the Prevalence of Western Holidays Erode Chinese Culture?
People's understanding of Chinese and western festivals is shown in the results of a questionnaire of 320 participants.
Debate: Will Human Beings be Replaced with AI (Artificial Intelligence)?
Left brain and right brain are simulated. They are rational and perceptual thinking mode respectively. The function of the left brain is analysis, logic, deduction and reasoning; the function of the right brain is intuition, emotion, art, and inspiration.
Singing Competition: Victory to Commemorate the 80th Anniversary of the Long March
A large number of posters about China in 1960s and 1970s are collected to understand the political elements. In order to match the contemporary campus atmosphere and combine with its style, modern elements are added.
School Dragon Boat Race
The shape of the dragon boat is embodied by the form of words and colors. Also, the exciting scene of the race is simulated by the arrangement of words with a gradient. Repeating words at the bottom show the spray provoked by the boat paddles.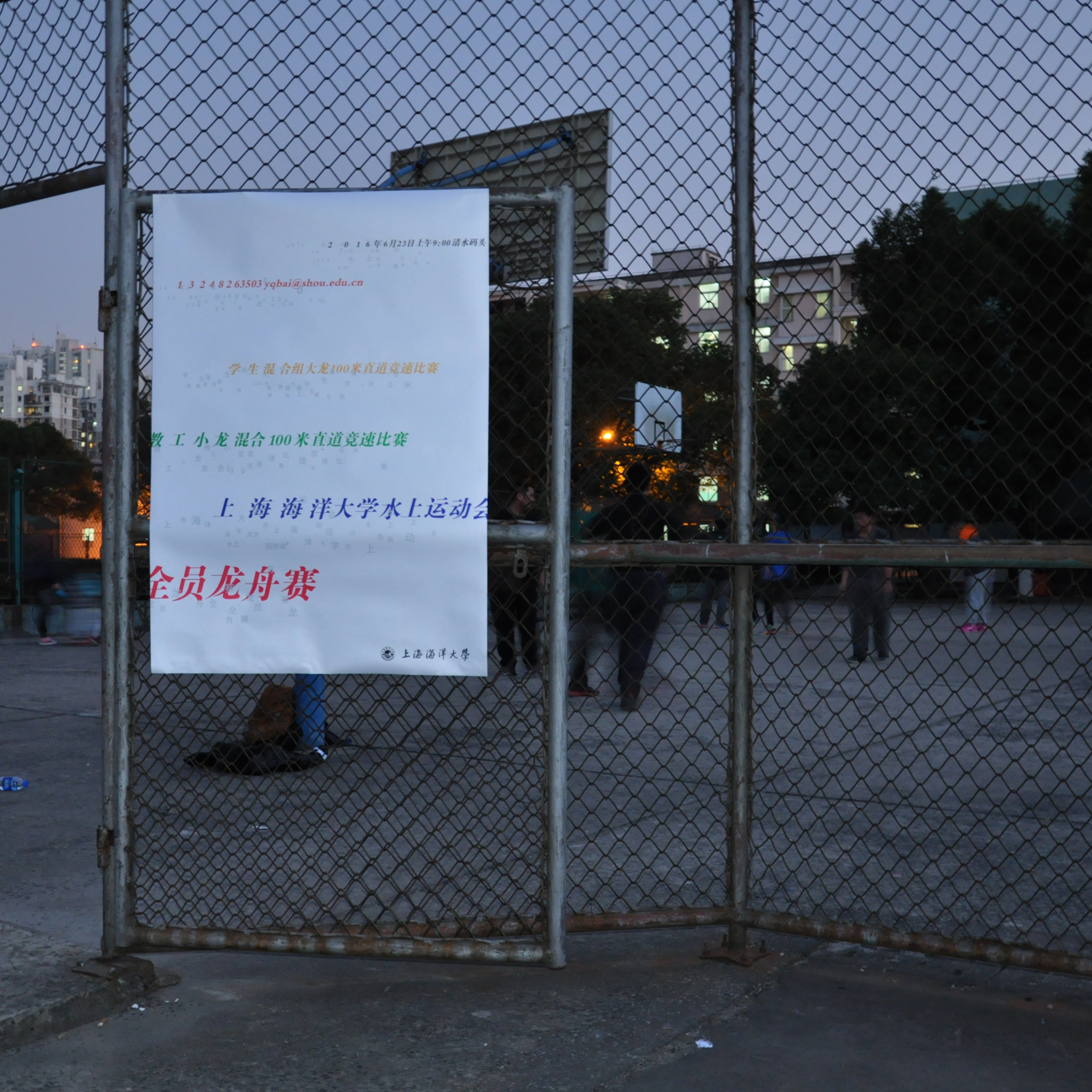 Ocean Knowledge Contest
Blue background and white words mock waves. The question of the Ocean Knowledge Contest are in the form of ocean waves.
Debate: Does Information Fragmentation Enhance or Reduce People's Cognitive Level?
In the study of information fragmentation, the key information is marked to display fragmentation.